SafeUser online course
The most practical solution for Digital Security Awareness
The secure behavior of users in the face of cyber threats is one of the key elements of any organization's cybersecurity strategy.
With the SafeUser online course, users learn how to detect and avoid cybersecurity threats.
Chapter 1: Cybercrime
Chapter 2: Digital security basics
Chapter 3: Malicious Emails: Phishing
Chapter 4: Malicious Emails: Ransomware
Chapter 5: Smishing
Chapter 6: Social Engineering
Chapter 7: Passwords
Chapter 8: Web browsing
Chapter 9: Wifi connections
Chapter 10: Mobile and cellular devices
Chapter 11: Social Networks
Chapter 12: Data protection
Chapter 13: Remote work
Chapter 14: Files in the cloud
Chapter 15: USB memory devices
The 15 chapters are aimed at helping users acquire new digital security habits in the daily management of information systems.
Each episode is approximately 15 minutes long.
Short and fast
Simulations of real situations
Interactive activities
Evaluation questions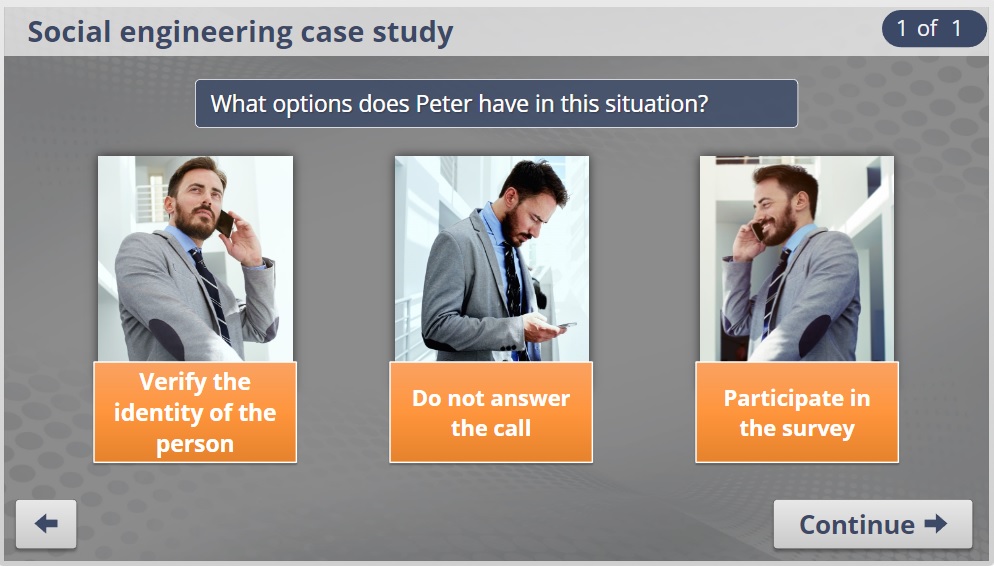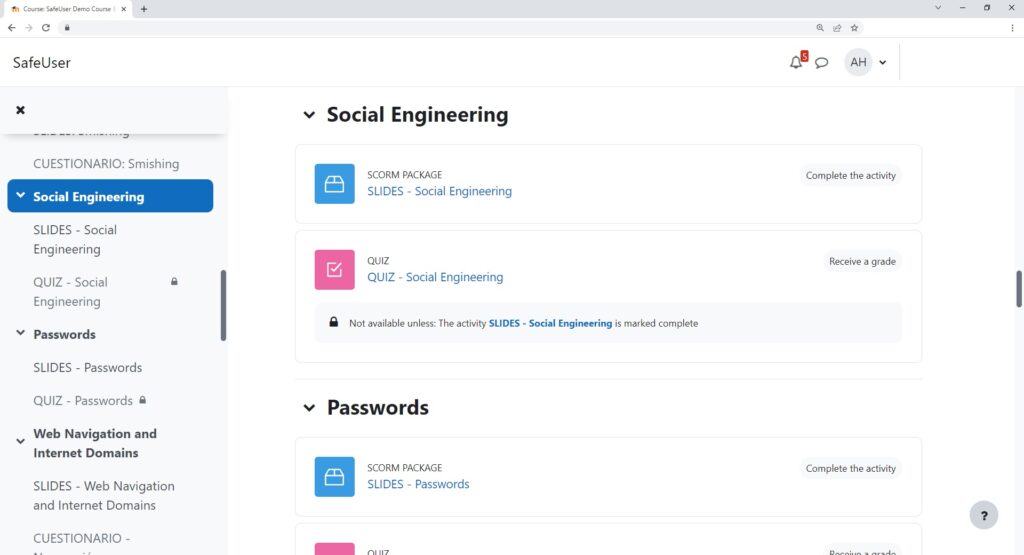 SafeUser Platform
Installation of the course on the customer's platform
Start-up
Learning reports
Malicious message simulator
Users visualize different types of messages and have to decide what actions to take in each case in a simulated, gamified and totally secure environment.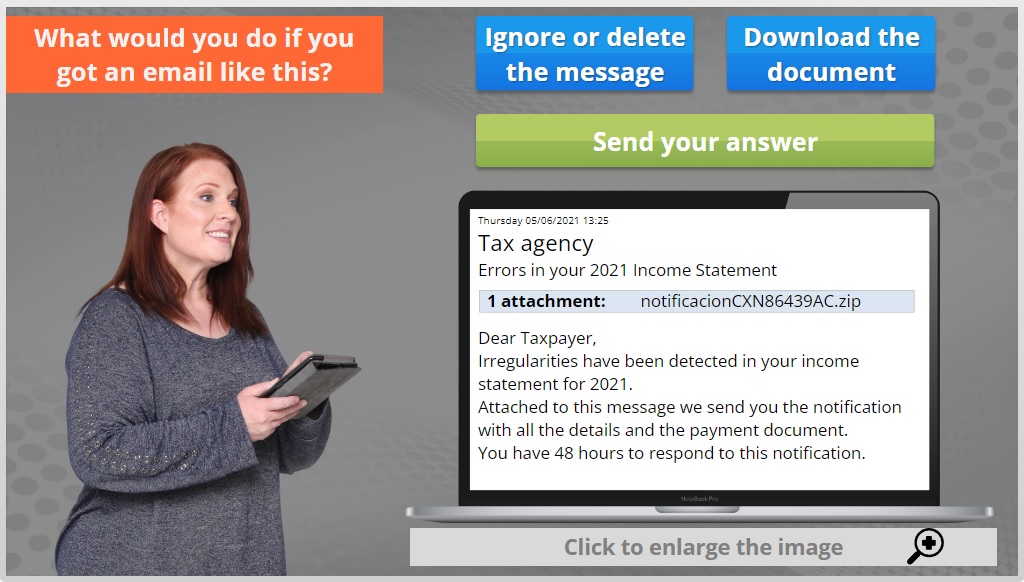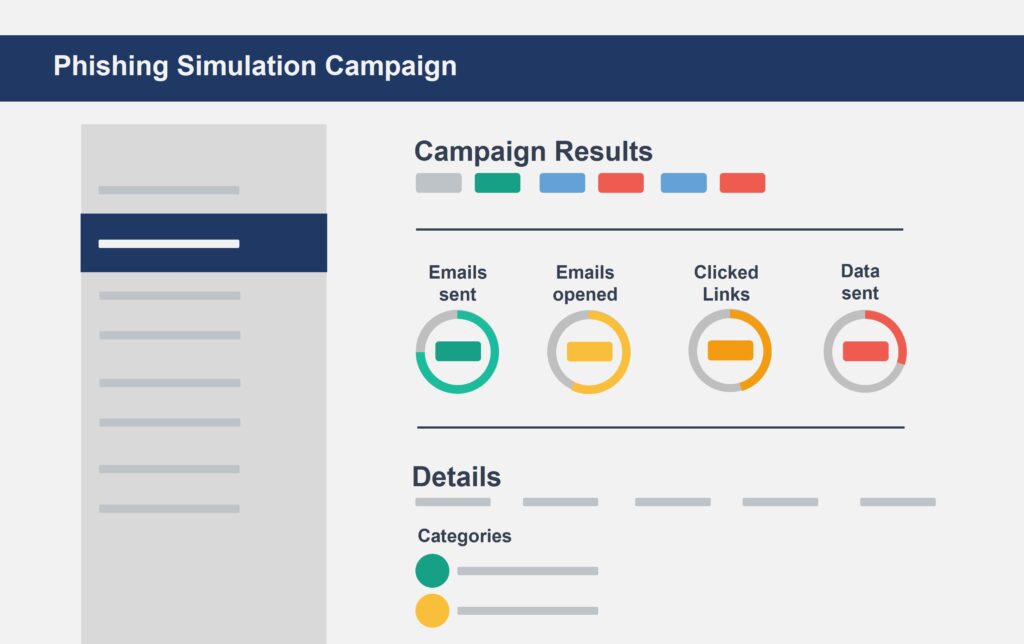 Phishing simulation campaigns
SafeUser offers a professional phishing message simulation campaign service as a complement to the other digital security awareness resources.
Licenses for companies and organizations
Annual licenses
Unlimited access to all chapters and evaluations
Integration with corporate intranet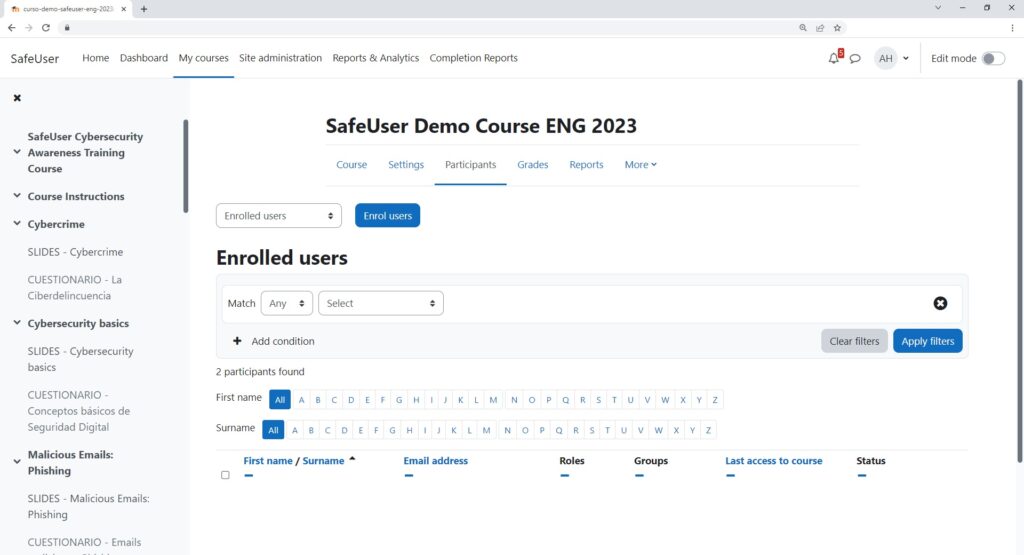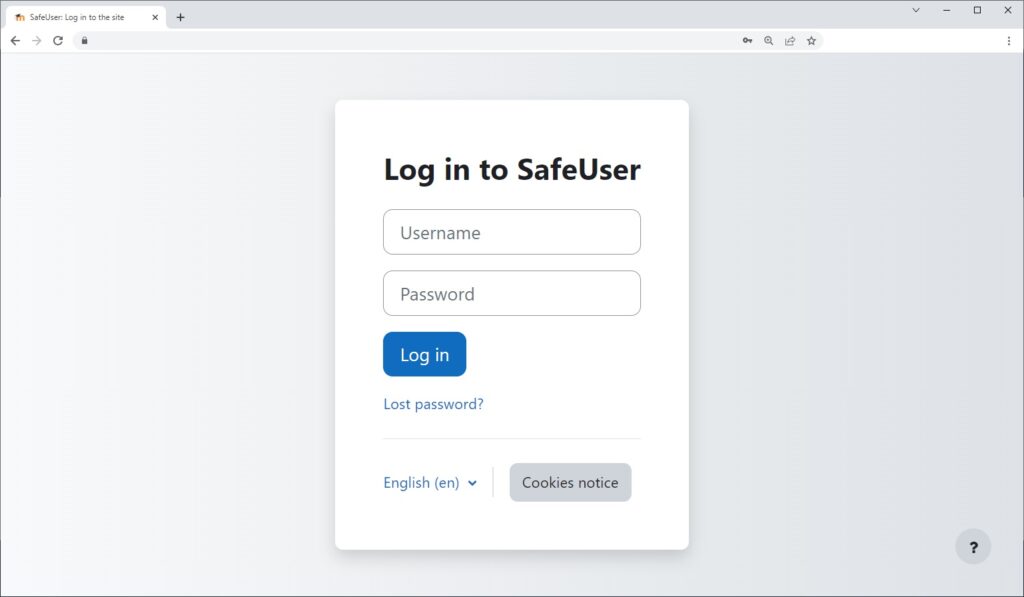 Access the demo course for free
Self-registration and immediate access
We will answer all your questions
What do the participants think?
The following comments reflect the most common feedback received by the SafeUser course in the satisfaction surveys completed by participants after completing the course:
Easy-to-understand content
Very complete training
Good evaluation method
Clear and easy to understand information
Many examples to help us understand the information
Adequate course duration
It was dynamic. I have learned things. Good explanations
The units are very well structured
The concepts are explained very clearly
The presentation is very entertaining

The SafeUser course has clients in different countries such as Spain, Mexico, Colombia and Chile.
The clients belong to different sectors.
Public administrations
City Councils
Provincial agencies
Hospitals and Health Insurance Companies
Banking and Insurance
Local banking entities
Insurers and insurance aggregators
Companies in various sectors
Feeding
Industrial companies
Hotels
Etc.
We do not disclose their names for digital security reasons.
SafeUser is an initiative promoted by TechClass Learning Programs, a company specialized in the creation of technological learning content and online course platforms.
In addition to SafeUser courses, TechClass.Academy develops customized courses for companies such as Oracle, Corning, HP, Televés and many other companies in the technology sector.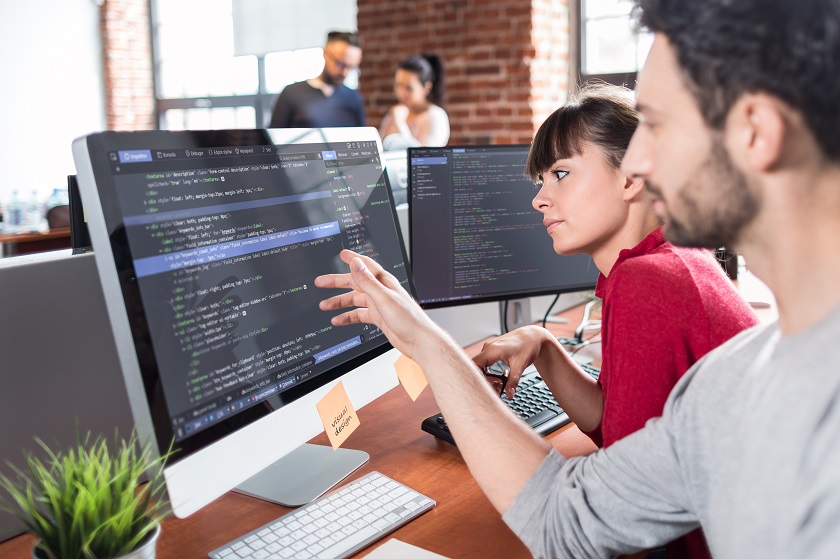 Headquarters in Spain:
Av. Josep Tarradellas, 38
08029 Barcelona
Headquarters for Latin America:
14928 SW 89TH ST
33196 Miami, FLORIDA
Contact by phone or whatsapp:
+34639402580