SafeUser offers this option to customers who do not have a learning platform.
These are the main benefits:
Customization of the login page and course cover with the client's logo
Activity reports
User registration and access
Easy handling for users
Sequencing of contents
Satisfaction survey
Course certificate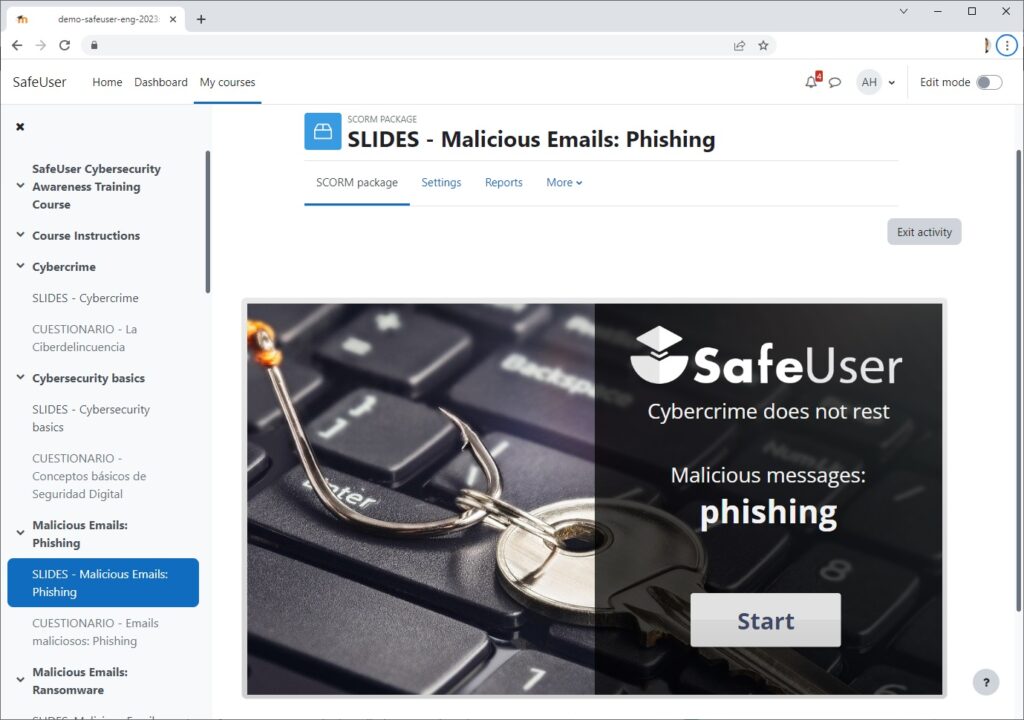 The SafeUser course can be installed on most learning platforms on the market because it is developed according to technological standards.
If the customer has a learning platform, this is the most practical and convenient option for both training managers and users.
SafeUser's technical department can advise on the installation process of the course on the client's platform.
If the customer has the Moodle platform, installation is particularly easy by importing a single file with all the course content.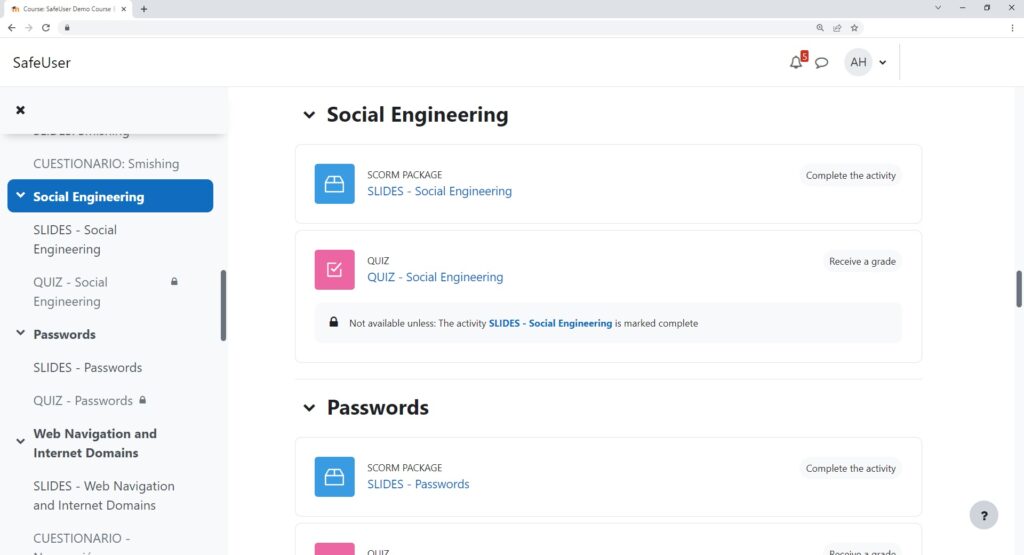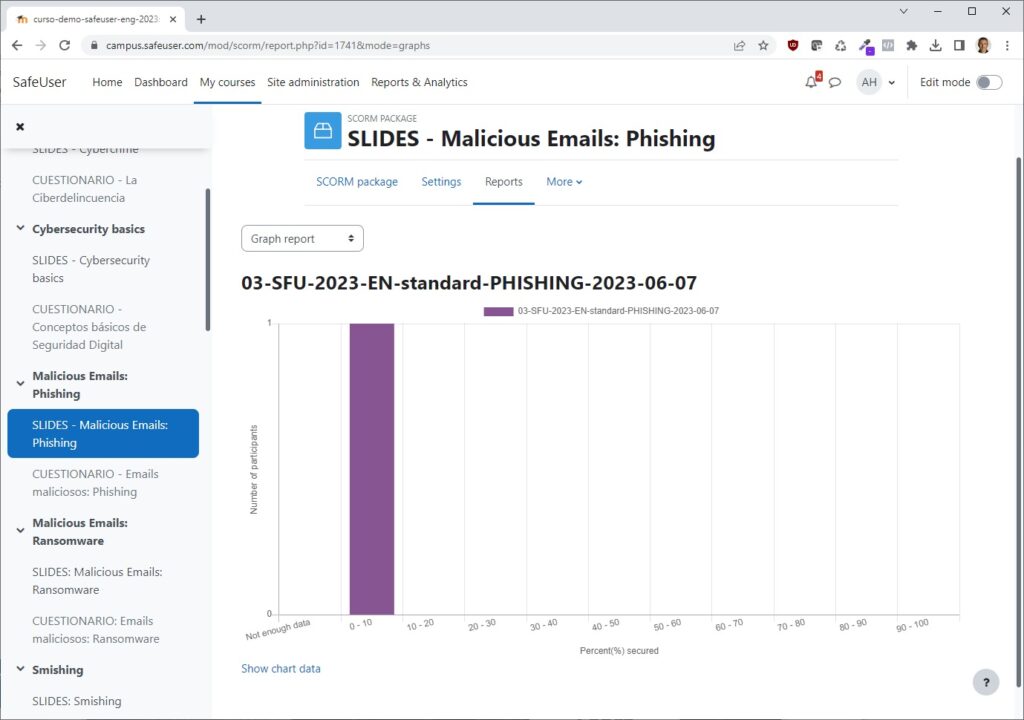 SafeUser's technical staff offers a start-up service that includes consulting and customization in both platform modes.